Next Major
Referee Assignment

NASL

FC Edmonton
v.
Ottawa Fury FC

Oct 18, 2014 - 15:00(EST)
@ TD Place (Ottawa)

Role: Referee


Today's FIFA Laws of the Game extract
Law 15 - After delivering the ball, the thrower must not touch the ball again until it has touched another player.


---
Current Position of the
International Space Station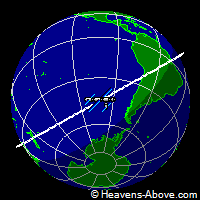 Live chat!!

---
Save this site to your phone



---
National Tournament
Tuesday October 07, 2014
This week, I'm in Mount Pearl, Newfoundland for the National Club Championships. We've just completed our pre-tournament meeting to iron out some of the rules and make sure that all the officials are on the same page.

For the next 6 days it will be soccer, soccer and more soccer. It's going to be awesome. I'm really looking forward to the level, the intensity of the games and helping train some of the local officials.

This is also my first time being in Newfoundland so I can now check this province off my list. There have been other things happening since the last update but I will try to document those soon.