Next Major
Referee Assignment

CIS National Championships
Bronze Medal game

PEI
v.
UQAM

Nov 9, 2014 - 9:00(EST)
@ University PEI

Role: Referee


Today's FIFA Laws of the Game extract
Law 12 - A player, substitute or substituted player who has been sent off must leave the vicinity of the field of play and the technical area.


---
Current Position of the
International Space Station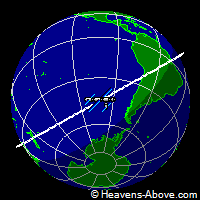 Live chat!!

---
Save this site to your phone



---
Another Pre-Season Camp all done!
Wednesday February 25, 2015
This past weekend was the National Pre-Season camp in Toronto and it was great spending time with the other National Referees and Assistant-Referees from all across the country. In total, there were 30 of us running drills, doing the yo-yo test, analyzing videos and discussing various topics of the "modern game". By the end of the weekend, there were a lot of tired legs and a lot of renewed passion for the game. I can't wait for the season to start!!

But before the outdoor season gets underway, LLO has to be done. We now have ONE MORE rehearsal, which is this Friday. On Saturday, we have our all-day dress rehearsal which runs from 12:30 all the way until midnight. It will be our first opportunity to actually get on to the stage. Then the following day, we have our orchestral rehearsal in which we get a chance to sing with the orchestra for the first time.

Tuesday night is our Technical Dress rehearsal as it will be the first time with the orchestra at the theatre. Wednesday night will be a complete show (with no audience) and then Friday night is our opening night performance. We're in for a busy week next week...



New entry
Friday February 20, 2015
Today's entry is currently being composed. Stay tuned...