Next Major
Referee Assignment

NASL

FC Edmonton
v.
Ottawa Fury FC

May 29, 2015 - 19:00(EDT)
@ TD Place, Ottawa

Role: Referee


Today's FIFA Laws of the Game extract
Law 12 - The referee has the authority to take disciplinary sanctions from the moment he enters the field of play until he leaves the field of play after the final whistle.


---
Current Position of the
International Space Station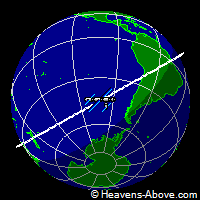 Live chat!!

---
Save this site to your phone



---
The end of another year...
Tuesday May 26, 2015
Tonight is the AGM for LLO and it marks the "official" end of Pirates 2015. It was certainly an interesting and busy year and I've got a sense of relief and accomplishment. Overall, I think the year went well and most people were pleased with the end result. Next year, will be Patience and that will also be kinda fun to put on.

Reffing is in full swing and this Friday I've got a great game between Ottawa and Edmonton - rivals in the NASL. I've done them three times before (against each other, including this year's ACC qualifier game) so I'm familiar with most players. But the atmosphere at TD Place is really an excellent experience.