Next Major
Referee Assignment

CIS National Championships
Bronze Medal game

PEI
v.
UQAM

Nov 9, 2014 - 9:00(EST)
@ University PEI

Role: Referee


Today's FIFA Laws of the Game extract
Law 16 - A goal may be scored directly from a goal kick, but only against the opposing team.


---
Current Position of the
International Space Station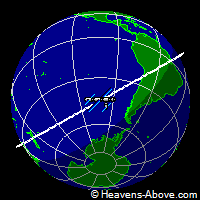 Live chat!!

---
Save this site to your phone



---
Loss of a great man...
Friday December 19, 2014
The soccer world lost a titan last night as Fraser Day lost his battle with cancer. Fraser was a remarkable man who loved soccer and refereeing in particular. He was so meticulous in everything he did and he never did anything for himself - always giving the credit and the focus to someone else. As head of the Referee Committee and even after he stepped down, he worked hard to develop referees and was extremely knowledgeable in the Laws of the Game. Two years and three months ago, he was was given 6 months to live and he blew away those predictions with his drive. He will be missed.

R.I.P. Fraser...



Welcome to December...
Wednesday December 10, 2014
So today, it's snowing and the prediction is that we will receive upwards of 25-30cms. Things that have happened in the last month? The Mini is no more. Yup - it got to a point where I needed the extra space of another car combined with the fact that it had over 250,000km it was was getting too costly to maintain. I had the car for almost 7 years and it was a great, solid little car. Not the most practical of cars but I would definitely recommend it to anyone looking to put enjoyment back into driving.

So I'm now an SUV-guy - nice, quiet ride, high off the ground and 4-wheel-drive!! That should come in handy especially on a day like today. Tomorrow I get winter Blizzaks put on and then nothing's stopping this machine.

Indoor leagues continue with many games happening of all different levels and competitions. LLO continues to run along and we've only got another week and a half before the Christmas break.

This coming weekend, we should be getting our tree so that should be fun to decorate.