Next Major
Referee Assignment

NASL

Tampa Bay Rowdies
v.
Ottawa Fury FC

Aug 30, 2014 - 19:00
@ TD Place (Ottawa)

Role: 4th Official


Today's FIFA Laws of the Game extract
Law 11 - It is not an offence in itself to be in an offside position.


---
Current Position of the
International Space Station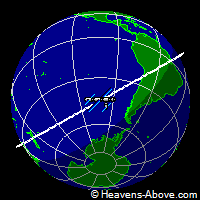 Live chat!!

---
Save this site to your phone



---
Exciting addendum!!
Thursday August 28, 2014
I've just been informed that my MLS Reserve game set for Labour Day Monday will now be played at Saputo Stadium!! I LOVE reffing at Saputo Stadium - the facilities are excellent, the field is nice and large, the pitch is in excellent condition and the atmosphere is awesome!

Since it is a Reserve game, there is no fee to get in and anyone can come and pick whichever seat they'd like. It's a chance to get to watch professional grade soccer for free!! So any friend interesting in seeing a good caliber game (and see me in the middle) are definitely invited to attend!



Some blow-outs and heavy weekend ahead...
Wednesday August 27, 2014
On Monday and Tuesday I had a couple of extremely boring matches that involved heavily inflated scores. Monday was 10-1 and last night was 15-0 - yes these are soccer scores. On Monday, the game started out as 10v9 and then a player came and it was 10v10 - but then a player got injured - 10v9 again. Then he came back but then another player got injured... arg... Last night was 11v8 until the 22nd minute and then a player got injured and we played the remainder of the game at 11v7... very sad actually...

But now that those games are done, I have a very, VERY big weekend ahead. Normally at this time of year, it's the Quebec Cup - the best AAA teams from across the province playing to become the Provincial champion. That Provincial champion then goes onto the National Championships (this year, I'm going to the U16's in St. John's in October). Unfortunately, I won't be going to the Quebec Cup this year because of National assignments.

First off, Friday night, it's a trip to Gatineau for a PLSQ Cup, quarter-final match. The PLSQ is Quebec's Premiere league and is made up of Semi-Pro players. Then Saturday, it's off to Ottawa for an NASL match in which I'll be the 4th official. On Sunday, it's a University AAA match between University of Sherbrooke and Ottawa University. And then on Monday (Labour Day), we cap it off with an MLS Reserve game between the Montreal Impact and the Charlotte North Carolina Eagles. So 4 straight days of very high level games coming up this weekend.

Oh and I am very pleased to report that last weekend I passed my third and final fitness test of the year - woohoo!! That means I'm good until February for the pre-season National camp (assuming I get invited again!!)

Work continues to be very challenging and rewarding, And LLO starts up next Tuesday with our Open-House and then auditions the following Friday. The schedule is about to get a whole lot busier...



Another update...
Wednesday August 20, 2014
Well seeing as the last update was last month, I supposed it's time to write something up. So what has happened since the middle of July?

- Well we went camping with some friends to our traditional campsite in Ontario;
- Have been reffing a ton of games, most recently this past weekend a pro game in the NASL, which went exceptionally well (I thought anyways - but when you have both coaches acknowledging that the game wasn't easy and that I had done a good job, it's usually a pretty good indication!!);
- I've been doing several assessments of referees and all have done generally well - there are always things to correct but nothing major has come up yet;
- I attended the Lakeshore General Hospital Foundation's AGM in which I received a certificate for LLO thanking us for our contributions;
- Last week, I was on vacation doing a lot of minor renovations on the house, painting, cleaning, organizing

So as is par for the course, a very busy month. Things to look forward to are more games to ref (of course), more referees to assess, we'll be meeting with the teacher for "W" as she starts school in September , and finally LLO starts up again in a couple weeks so things are underway as far as getting everything set up and organized.

I think I need another week off....