Next Major
Referee Assignment

CIS National Championships
Bronze Medal game

PEI
v.
UQAM

Nov 9, 2014 - 9:00(EST)
@ University PEI

Role: Referee


Today's FIFA Laws of the Game extract
Law 3 - A match is played by two teams, each consisting of not more than eleven players, one of whom is the goalkeeper. A match may not start if either team consists of fewer than seven players.


---
Current Position of the
International Space Station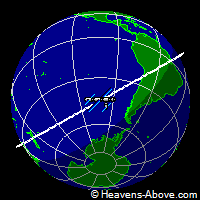 Live chat!!

---
Save this site to your phone



---
And my last game of the season is...
Sunday November 09, 2014
... the Bronze medal game!! I'm really thrilled. The only thing I am not thrilled about is the weather. The temperature at game time should be around 5C and should climb to about 8C. But it's the wind that's the killer. With the windchill, it's -2C right now so that's gonna make conditions difficult. It's still nothing compared to yesterday's 5th/6th place game which had a -8C windchill. But at least there's no rain in the forecast.

So the Bronze medal game takes place at 10:00(AST, which is 9:00 EST) and can still be watched at http://cis-sic.tv. The teams today are UPEI (which means there should be a decent crowd) against UQAM.

Once the game is done, it's a trip back to the hotel to shower, change and then head back to the field to watch the Gold medal game at 1:00pm. Then it's off to the airport and the flight back. I'll have a lot of things to take care of when I get home but at least my outdoor season will finally be over. Then the focus switches to the indoor season for Lac St. Louis as well as Futsal games for the High School league and the PLFQ (Quebec's Semi-Pro Futsal league).




Day two complete
Saturday November 08, 2014
Well yesterday's game, which was a Semi-Final, went EXTREMELY well. The players respected the level of play that I had set and I handed out 3 cautions - one of them in the dying minutes as it was a frustration foul. One of them as a tactical foul, JUST outside the penalty area and then one of them occurred RIGHT in front of the fans against the home team, so of course that caused a HUGE ruckus but it was quickly calmed down when I showed the yellow card. I don't know the exact attendance but I would say it was in the area of 500-600 people. I think they enjoyed it, even though the home team lost 1-0. But overall, I was very pleased with the game and I enjoyed it very much.

Today, right now, it's 0C with wet flurries falling. It will be the 5th/6th place game and I am not assigned to it, which means a day off. However, as a show of support, all the officials not doing the game are expected to still be there. So it will be multiple layers for sure as we encourage and support the team of officials today.

We find out tomorrow's assignments later today...



Day one... complete
Thursday November 06, 2014
Well, the first day of the tournament is done. My first game, which was the first game of the tournament, went to extra time and then went to Penalty Kicks. This means it threw ALL the subsequent games off their schedule. BUT!! I wasn't the only one. Out of today's 4 games, 3 of them went to extra time. It was a hard-fought game and was definitely enjoyable to officiate.

Tomorrow's assignment sees me as Referee for one of the Semi-Final games - the 7:30pm(AST) game. I'll have York University against University of PEI. Now, since PEI is the home team, there should be a large crowd of supporters, which will add to the atmosphere. I'm really looking forward to it...

To watch the game, you can go to http://cis-sic.tv and go to the 18:30(AST) game.




CIS Nationals
Wednesday November 05, 2014
So after an interesting flight, I am now in PEI for the CIS National University Championships. I say it was an interesting flight because as we were taxiing to the runway, the captain noticed that there was an open access panel. We "pulled over" and had to wait for maintenance guys to come and have a look. In order to do that, they had to shut the engine down. Once they came, it took all of 5 seconds to fix. The guy jumped on the wheel to reach the panel and closed/locked it. So this meant we left about 30 minutes late but we managed to make up 10 of those minutes.

The schedule over the next few days looks to be pretty grueling. Tomorrow, I've been assigned as middle for the opening game and then right after, I'll be doing a 4th official. Weather-wise, I think we're going to be ok for the start at least. Tomorrow, we'll be hovering between 5 and 9 but it'll be sunny. Friday looks like rain but warm.

I'm really excited about the tournament and I'm looking forward to finally getting it underway.




After a successful tournament...
Tuesday November 04, 2014
... comes another (hopefully) successful tournament. Tomorrow, I leave for PEI for the CIS National University Championships. This will allow me to mark off another province that I have visited and that only leaves Saskatchewan. Not sure how I'm going to ever get to visit that but I'm sure something will come up. The CIS tournament is definitely going to be a pretty grueling tournament.

Indoor soccer has started and I managed to get in a couple games on the weekend. Also starting this year is official "Futsal". The Quebec Federation has a Semi-Pro league that I'll be officiating in and the High School leagues have all started to adopt the real Futsal rules (rather than the hybrid rules that we've been using the last several years).

LLO is rolling along and rehearsals are in full swing. In a couple of weeks, we start rehearsals twice a week so that will add complexity to the schedule.

This past weekend, we celebrated "L"'s birthday and he 4 of his friends from garderie come over and play games - it was very cute. However, during this time, I took "W" out on a little father-daughter date and we went to see a movie - wasn't the greatest movie but the time we spent was a lot of fun.